Reading Time:
4
minutes
On a weeklong break I quit nearly everything and decided to try and start saving myself.
1 – all the funerals for my past selves
a zine on knowing myself
3 essays, 32 pages, ~4.3k
pdf booklet
How do we remember people? I wandered around Grove Street Cemetery from 4AM on Sunday to find some answer to this. It is a straight and short walk from my apartment. Most epitaphs defined these people by their jobs or relationships – do I have the latter? Once bench read "what you leave behind is not what is engraved in stone monuments, but what is woven into the lives of others." For the past decade, my life's value has centered on what I create. Artifacts where I sometimes misguidedly deemed myself some martyr in service of others trying to prove that what I say, write, design, or code. A decade or so of self-commodification and ensuring that I present myself palatably. Where did I go? / All my fears are circling back. One of the essays touch on the fears I had as a teenager that I dismissed of that twisted view of design saviorism, this obsession with signaling my existence (and how much of that becomes self-performance, and what self-performance even constitutes), the violence of my constant reconstruction. / Another touches on dissociation and how underneath all this, I believe I need grief to function. Always need to lack something | contentment is an impossible, sick feeling | no good things have happened when I am making. / I just want a single witness to what I have become.

Other thoughts: I've been so fascinated with designing to multiply making & production but how much have we considered the end-of-life experience? How do we remember people?
(my nail polish is chipped…… thank you cashier at art store for not scanning half of the paper i bought for this and saying you like my aphex pin twin. i am in love with you)
2 – if i fall into a very dense cloud, can i die?
a shitty comic, 15 pages
http://chia.design/cloud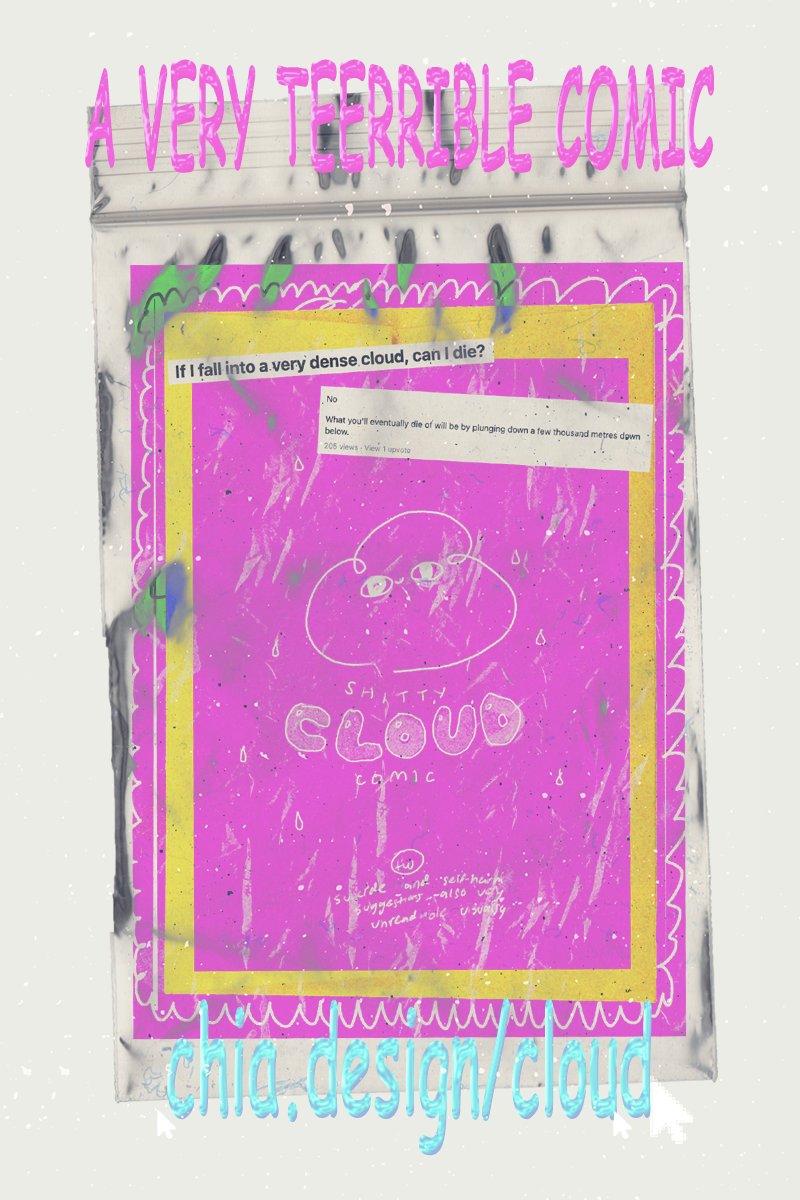 i dont know how to explain this one. i do believe that life is largely about extremes of suffering and happiness (and in experience, more of the former than the latter) and beauty best found in the smallness of the moments in between –– but when happens when you accept this stillness and joy and it is no longer enough? also very similar themes to the first.. identity crisis and all baby.
I don't know how to draw comics and I have never made one before and u can tell.
Other thoughts: i love clouds. i want to start like a lil newsletter exchange where people send in what the clouds look like where they are and u get a new cloud in ur inbox each day. dianne, you gave me that silly cloudwatcher's book sometime in middle school and it has never left me since
3 – in threes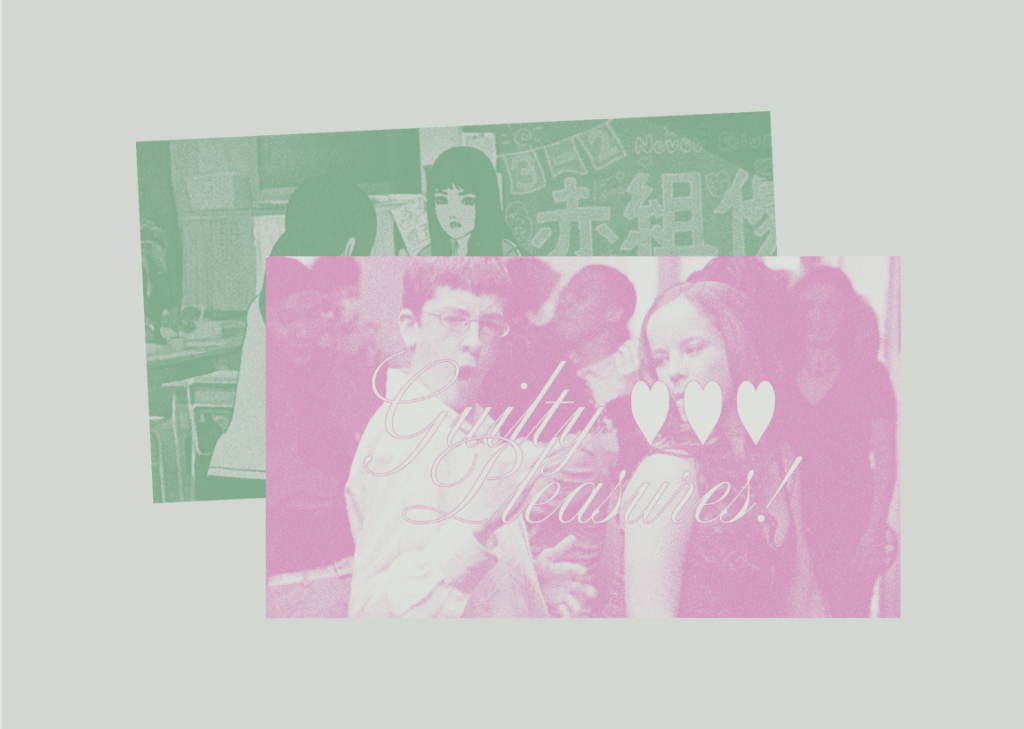 a little website to introduce random threes of myself and experiment with what lists as presentation looks like. was especially thinking about jessica helfand's 'our shopping lists, our selves' though this is obviously far less organic – and one of my favorite indie sites, special.fish.