Reading Time:
6
minutes
Today, I posted a bit more publicly about something I've been working on for a bit: launching a music blog and DIY label! (I also talked a bit about this in my 2021 blog.) Planning to run this at Yale for now (as my university has been devoid of a music blog, and I feel that there's no 'central' space on-campus to get involved with the broader New Haven music scene in general––at most we have a semi-active radio station) with plans to branch in Manila once I figure out how distribution can work. New Haven is flourishing and I'm eager to spend time shifting around here and the Greater New York area before I move to San Francisco in August this year just making things and meeting people.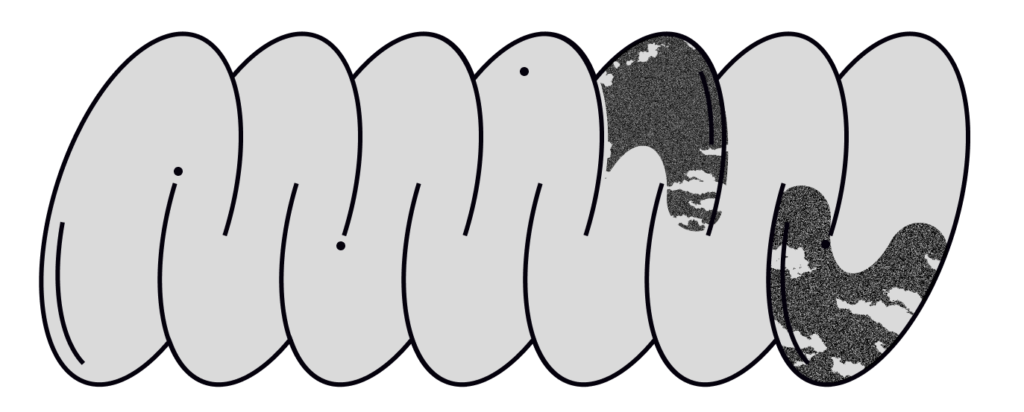 Essentially, I want to spend some time in the next months doing small-scale releases of art in sound & print for friends, myself, and other interesting folks. (Also doing this long after, hopefully.) The silly, jokey framing of this is "I spent years of 5AM–1AM days suffering in Manila to work my ass off and somehow end up in America, speak on the biggest tech conference stage in freshman year –– to cap off my time in college making tape loops and printing zines in my apartment"––but things can be playful and necessary, and bringing beauty into this world in times like these are the bits of hope I cling onto.
Bad Internet is a music blog and tape label (?) run from New Haven. We publish essays on music, mixes, shoot shows, and release things. Running it with a few friends.
In practice, it's a space to explore listening as memory, listening in analog–digital forms and the under-explored potentiality of its intersections, and perhaps selfishly––a way for me to listen to the world (its past, and what seemingly mundane things are worth preserving) and take part in uplifting what I think others might like to hear as well.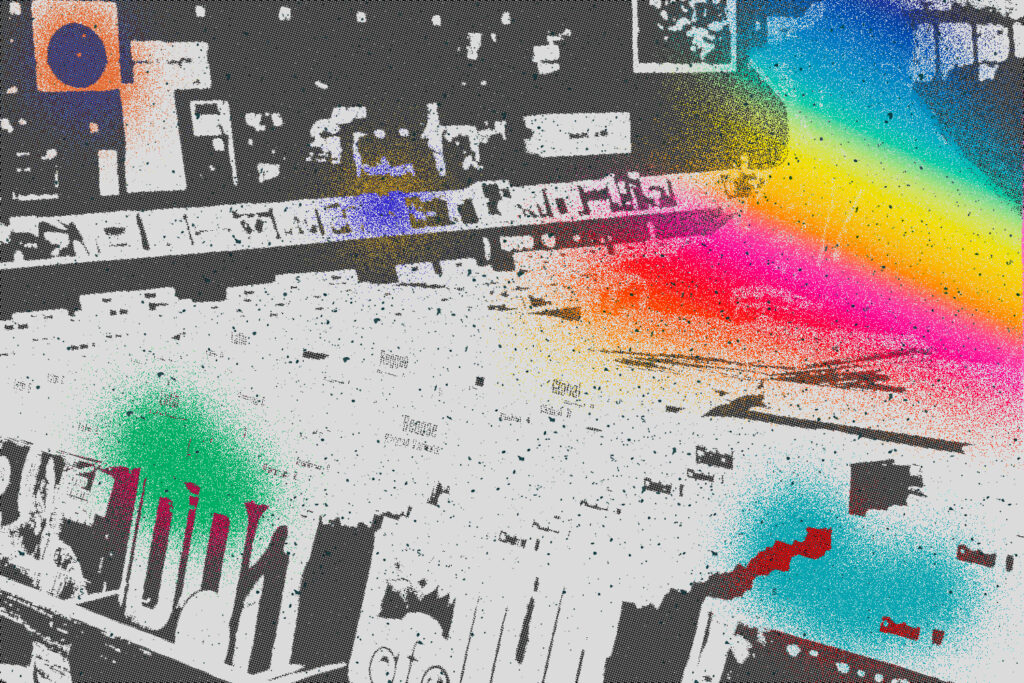 Interested in exploring
Attempts at musical ekphrasis, or something like that. Something that isn't very critically interesting but is meaningful to me are the YouTube comments under songs: tripping on acid for the first time to Explosions in the Sky, elegaic paragraphs under classical music to someone who had passed and loved a song, teenagers earnestly letting out how this song saved their life. Last year, I realized that I remember best through audio. (I have aphantasia.) A song attached to a moment, a field recording of coffee shop chatter and windy walks. Technical descriptions of sound are interesting, yes, but you can hear that and it's consistent––yet human experience, memory, and relationships are unique and venerable. Preserving these relationships, telling stories, a friend telling you they love a song because this was the one that was playing when I––tiny, perhaps silly things that mean everything to me.
My favorite existing attempt at this is Federico Antonini & Sergio Savini's 'Raising Moths. Attempts at (Musical) Ekphrasis on Haruomi Hosono's Watering a Flower' (thank u Kalo for showing this to me ?‍♂️). Bandcamp's 'Resonance' personal essay series also hits hard (and is so wonderfully illustrated), especially this one on The Caretaker's work.
I think college is an important time to make ourselves feel grand. People don't really have the most interesting music tastes, but they do have important ones. (Alternatively, this importance could be why they're 'interesting'.)(The privilege it takes to develop that taste is another thing to be written about in itself, but the magic is in relating to people and the bits between plays. The human voice can persist in a more definitive, interesting manner that words can attempt to cover. That's the underlying goal behind this, really. Telling stories about ourselves through the medium of audio.
Digital and analog forms augmenting one another. This one I'm still really thinking about, and feel will be experimental and powerful. Audio (how we digest, consume) has maintained static for a long time, and the digital/streaming world's instantaneity has lost the wonder of distribution and form. (Taking a moment to plug this edition of Snoqualmie Falls' Dream Sequence, a record pressed with petals, Green-House's cassette with wildflower seeds, or all the wonderful editions by Room40 that pair CDs with artist books.) I've long appreciated artist identities, live visuals, then the materiality of audio again when collecting.
What sucks is that there's so many ways to make audio experiences on the internet more interesting. A simple example is old media players having visualizers, now dead (unless you reskin Windows Media Player which I learned is still a doable and fun thing!) My rudimentary understanding of Web3 is that it offers interesting new modes of ownership & distribution––which is one example. Thinking further, ARGs (if only transmedia was more native so I wouldn't have to use this mildly awkward term!) and web experiences have the potential to make more interesting, intentional listening experiences online. Similar to how the form of a gatefold encourages you to digest a record differently.
This is to say that I'm focusing on releases that also make use of the affordances of the web in more interesting ways. As I practice with more physical forms, there's also more that we can do with technology. Tired of playlist dumps as the only form of curation left; how music videos are so much rarer but can also evolve.
Just a desire to be hands-on and in full control of creative process again! Maybe a more selfish desire, but I feel most myself when I can take on every piece of a project and see it from beginning-to-end. Working in communities, this is challenging to scale. (Admittedly, I'm terrible at delegation and turnover; which is why I'm so interested now in the production of systems & processes to cover this.) Working with my hands and exploring DIY now that I have the means & resources to access materials that I never did at home (i.e. in Manila, the only guarantee I had was a computer––and it was the right tool for me then, everything could live in it and the only things lost would be of my choice) and have begun operating at this scale once more––something I've found that I've dearly missed.
I thrived at work with small startups that needed help with everything because constant context-switching and agility comes naturally to me. Working with my hands then telling stories through design and words and manipulating platforms is what I will always feel like I've been born to do. This is me exploring that and helping do it for other people.
Sound art, archival, ethnomusicology, etc. I'm heavily invested in labels that work on archival, re-releases, pairing things with interesting physical forms. You get the idea. I spent a long while listening to the Field Recordings section off NTS and fell in love with Death Is Not The End, a label and regular NTS radio show. This Crack Magazine article on their work is a lovely read: raw recordings with emotional, historical, and cultural significance as memorymaking, as pieces that demand true 'listening'. I don't think other people (at least on-campus) will come to me with this sort of work yet, but there's a bunch of personal audio and field recording projects that I'd like to release through this. (So this is another case of someone wanting to release their own things and calling their process of publishing & distribution a 'label', since that's what it essentially is, anyway.)
Two years ago, I took a Sound Art class that might be my favorite class at Yale. (For my first project, I did a 'performance art' piece where I blasted open Coke bottles over a gaming setup with Minecraft death rage compilations projected on me.) At the start of the pandemic, I was alone in New Haven and obsessed with taking in field recordings since I couldn't think, then started becoming more intentional with my relationship to audio in different forms. Then I thought about how my whole life has been accompanied by music, one of those thoughts that is nothing new but still incredible at keeping you from feeling lonely. Living through television dramas on love and justice on long Manila commutes, Saturday market activities of buying CDs for cents in Ruins (a flea market in BF Paranaque now closed down), how mass in the Philippines lasts for hours because of the song. And how without fail, everyone sings. Sound in its ability to capture the indescribable as pursuit so noble in its futility.
Similarly, youarelistening.to that "mixes ambient music with police scanner radio, air-traffic control, numbers stations, spoken word & a bunch of other random things", another NTS show. Wowowow. And from 'Music Beyond Airports', "The idea that public physical space can be subject to personalisation, comment, viewpoint and subjective association is not new. However, this concept of the spatial self, made malleable through digital media, can shed light on the types of relationship exhibited between ambient music and the environment." and "Space in the ambience today is personal."
All of this is really an act of reclamation: of memory, of making, of feeling my body again.
And in process, hoping that others can feel it, too.
---
Here's a playlist I compiled to share on our page! Not reflective of what we'll release through the 'label', more of just a random mix of what I've been listening to. Many more playlists and mixes from friends to come.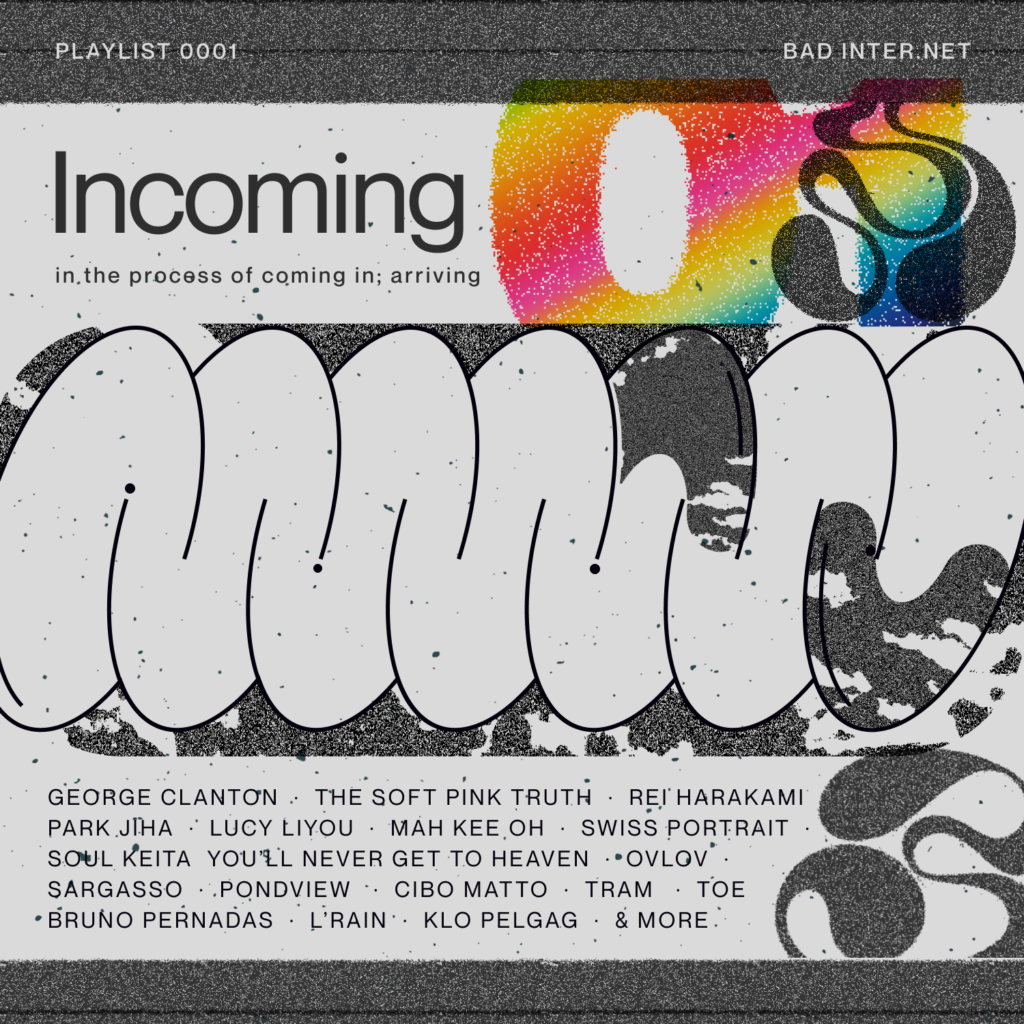 Those are all my thoughts for now. Thanks for hearing me and this phase out. If you work on anything similar or if anything resonates, talk to me about it!
Again, I have no idea what I'm doing and am playing it by ear… fun!