Reading Time:
12
minutes
I like complaining about this arduous process that I don't even supposedly have to subject myself to; it's 1:17 AM and I'm anxiously waiting for it to hit 4:00AM (or 3PM EST) so I can receive my subject test scores. I realize here, that I am consumed by the process in one way or another. The worst part of it all is that I am letting myself be subject to it, and doing nothing but falling deeper and deeper into an endless, self-deprecating mess of numbers, words, and rankings. Here lies a coalesced ramble of feelings about being jammed into numbers, figures — and wondering if there ever really was anything more.
Thinking back to the roots of it all, I try to remember why I fight. Like everyone else was, at the age of seven or so — I was meticulously crafted to live for the only guise of praise from only my parents. Their words were the highest honor – and still now, countless people live in the shadow of not receiving that pride and affection beyond a Facebook post – flatlining for words from people once so formative.
I think about the complacency held and the endless, regurgitating suburban nightmare. This descent into crisis. Middle-aged complexity of the week: drilling into my son the unwoven alphabet over the dinner table, which brand of orange juice is better, and the optimal drive to work with minimal humps. Then it boils down to me how every story they had ever told was not of what to come, or what they hold; rather, it's reminiscence at a past long gone, an uncomfortable breakdown of narcissism or glory years. My eyes are so settled on these next few months that I can't picture myself the same way. Over a table, quivering from the dose of coffee and confiding in my children the stories that I went through — these were the shittiest years of my life, and if anything — I would swear myself off if I live a life where the peak is anything but the end.
Perhaps, of all things — what I have learned most from them is a life deprived of passion, of greater things, or of general open-mindedness is a life rooted in peaking at high school and never believing in the mysteries and ardor of life save for false pews and derelict pamphlets. God save myself being the one handed the brochures. I want to be something more than this. I want to face a world where I am constantly challenged, but also not constrained due to quantities and percentiles. I fight for the idea that my passion will carry me through, and that my belief in myself and what I do will hold a far greater testament as to who I am than numbers and figures.
To hell with the safe route.
People ask me why I want to "go abroad" for an education. Every single time I answer, I still have that fearful glimpse of myself playing safe and doing everything from here, learning some new things and mixing with people from up north and all around the country. Not demeaning the educational system we have in any way, though — I just can't seem to stand the idea of playing safe. I actually, in all honesty, can't picture myself sitting here. It's strange that I can't envision myself stuck here when it's all I've ever known for the past seventeen years, moreso when I never really took this desire to apply abroad seriously until a few months back. Though there's something so enthralling about what I've realized, too. I want to get into research, fit myself into new opportunities, be a more global person. I have grown to be a bit selfish in the sense of putting the needs of the world above myself — though that would oppose what that means. As if it's only the feigned "bigger picture" that matters to me over personal concerns or worries, and that my absolution is earned
When I think about it, it isn't the subjectivity of what education is more rewarding or "better" in the long-term, but it's what feels right. At the moment, I can't fit myself into anything but this meticulously crafted foreign student plunged into a new world and culture trying to juggle a newfound competitive course load while maximizing everything around her. Picturing me, struggling in terms of academics, never relaxed but ultimately overwhelmingly satisfied and fulfilled is endearing. Falling in love with the work I do, the people I meet, and everything that I get to learn about the world in a fantastic new blend of culture and innovation that spurs a neverending bout of inspiration, furthered by the opportunities and resources offered at a place I have so much to learn about. Redefining the perspective of what we qualify as a "whole" or "fulfilling" education.
Or, you know. I also have every right to believe that my fulfillment — which everyone measures or finds in different ways — is simply not found here. I can't picture myself happy, no matter how strained my vitality could be, or how much opportunities suddenly begin to pop up with the blessing of connections. I have every right to pick a fit, and I'm finding a hard time trying to love the very places that the past seventeen years has said that I, along with everyone else I had grown up with, would love and be destined to end up in and leave once more.
I also question the education left here for different reasons.
Not just because the Philippines is assumed to be "subpar" at immediate glance — but it indeed, is shady as hell. I am tired of expectancy to fall into one of the "big four" schools. In truth, what is so good about them other than the prestige that they hold? All my life it's either La Salle, Ateneo, or UP and I have people around me raised with the same notions that don't even know where their campuses are located or if Ateneo or ADMU are different things. It's ridiculous. This is another aspect of life here that is in itself, standardized.
First, I am expected to sit through ridiculous, inconsistent entrance exams that these schools offer no prior knowledge about. Not a single notice of what the test contents are, the timing of the exam sections, or anything beyond "oh, you shouldn't even have to study; it's a culmination of everything you've learned throughout high school." To have a single idea of what the contents of these test questionnaires are like, I have to humbly beg my friends who shell out thousands of pesos for books to be thrown at them in month-long tutoring services since, gaming the national college admission system and creating a monopoly out of being the only reliable source of questions that have any sort of semblance to the insanity that is these standardized tests are is a recipe for richness. Is it not the very least concerning that admissions offices are giving crucial announcements over social media, are on the borderline of unreachable, treat college tours like a joke in answering the questions of their applicants, and genuinely give very, very poor information are overruled by the power of "word of mouth" on what is actually on the tests? Since I didn't particularly latch on to a token degree and path here, I never had the opportunity to have peers or elders dig into me about how amazing their college was or what I should be knowing for a test that should perhaps, take a step forward in having it distinctly laid out.
In defense of the Common App-ruled admissions game, I have gained a lot more respect for essays and writing supplements beyond deciding which students are worthy of an education through mere systematic beatings from numbers. Not that there are a lot of problems latent with plagiarism, fraud, or the disparity and step backwards for poor writers with better numbers — but a holistic process is so much more appealing and makes rejection a little more cruel (seeing that they see words that you poured your heart out on, spent the past three months editing and then the last two weeks rewriting constantly before reverting to the third draft from two months back) and acceptance a lot more rewarding. There are certain educational systems here that don't even bother asking you for your activities. It's just… your score on their standardized test (poorly constructed and is quite a terrible indicator for success in college), percentile rank, high school transcript (not even one that is viewed in terms of rigor — hello grade inflation and easy classes). In defense of such a ridiculous system that seems so overtly and complex and arduous, at least this gives people a fighting chance and makes us seem more like numbers rather than a spreadsheet of scores to decide upon. After spending countless hours writing these essays, waking up in cold sweat in the dead of the night and deciding to rewrite them after sparking of an idea, or still trembling to write a complete and coherent Common Application essay even until now — it feels dehumanizing and empty to only have to report a 1×1 ID picture and some numbers for the biggest and best colleges that are here. Although it's an admission officer's game, who is to say that I don't have the right to bear some hesitations and concerns when the decision is made as easily as that — without consideration as to who the person behind the numbers is, or what one with the lack thereof can do when words can tell so much more than figures?
Not now.
Life owes me some sort of pause in how quick everything is paced. Yet, beyond every struggle and trial, every doubt and mishap, I go through every single day just thinking a bit more that I really am not fit for life here, not quite yet. I want to spend my education basking in how much harder everything is going to be, and how I should probably be a little less social awkward to get a campus job to help sustain my financial needs and how I really have to be working on my paper and oh gosh how do I get to office hours and ask questions without looking too dumb and being shy as hell in everything — sort of masochistic how I want to suffer and strain myself both psychologically, emotionally, and mentally. I can name universities that I believe I could offer something new in and would love to beg for financial aid to have a chance to show that, if I could. I can name places and why I have began to love them and converse with strangers from around the world. They talk about what small little things make their place… theirs, and I feel some longing to call it mine one day, too. I think about the diversity of people, the endless opportunities, and everything I could bring back here once changing again. Maybe it's my love for research and how I want to experience the glory of a well-endowed (?) place with people who truly love what they do and do so beyond the need for requirements. Maybe it's wanting to be with the brightest from all-around and fuel my overachieving hollow shell. Maybe it's because I have stupid daydreams about being there, and having a hard time, but still — no matter how hard I feel I'll fall academically, or how quiet and fearful I would be, I can picture myself rising, believing, and having no one but an unyielding mind and spirit to push me forward. In the end, no matter how terrifying I feel it will be, I still believe in the decision of someone who had passed by countless seventeen-year olds and decided that there was enough spark in me to give me a chance. Beyond that, damn — it makes me smile when I think of what I could become, and how I could see the world, and how it would never, in a four-year or so journey be easy, which is exactly the way I want it to be.
---
Earlier, I was considering starting a college admissions process blog for international applicants. Then, I came to my senses and realized that was probably not the best idea when I am still struggling myself and the fact that it's also November and deep into the process and I only have a slightly larger idea of what I am doing at all.
I signed up for three subject tests, Literature, Math 2, and Physics on the fourth of November but ended up only taking the first two since I was pretty fearful for Physics. It's two minutes til score release and I am afraid. I took the ACT the Saturday before that and felt pretty decently about it, which almost always amounts to something bad — and still haven't received my score on the Friday after the first score release; this either means that something went terribly wrong, or ACT just decided to bless me with a dose of anxiety and uncertainty after already initially delaying the scores.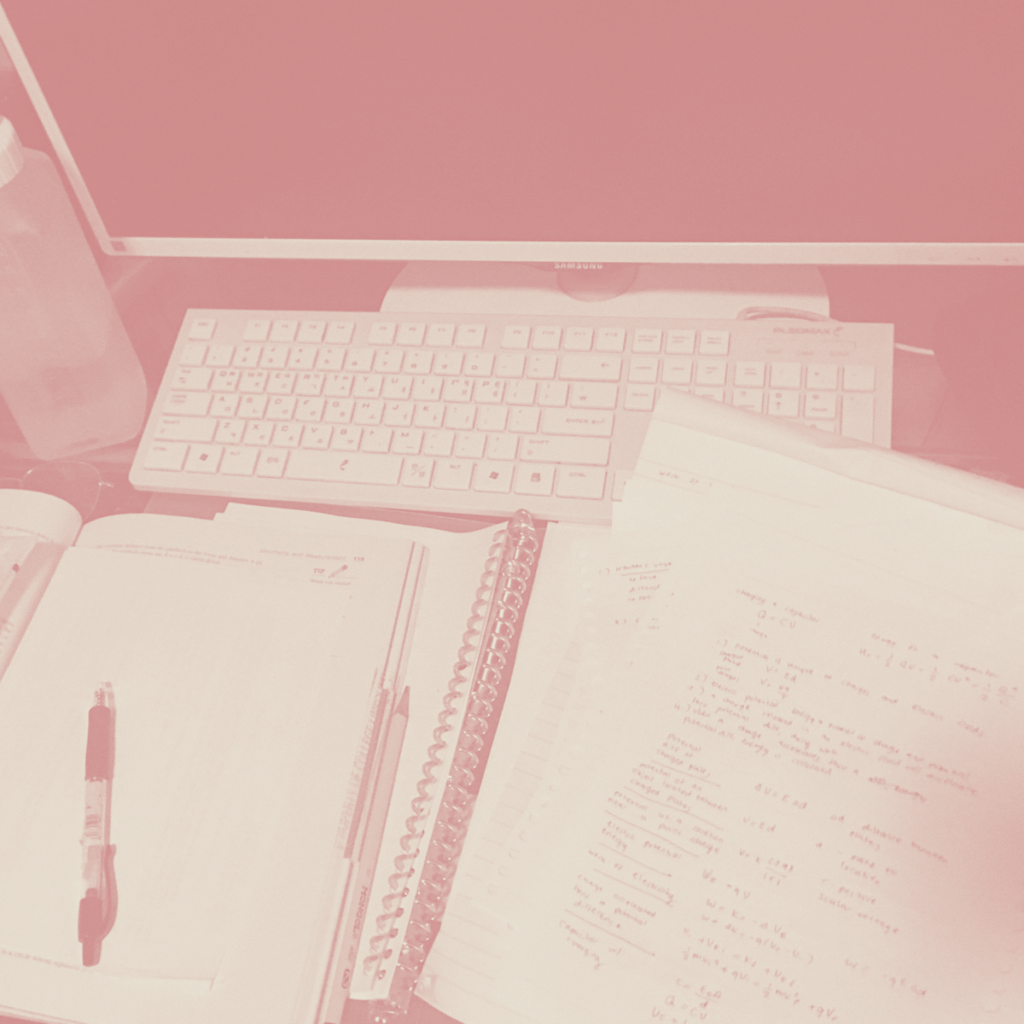 Studying is a mess, or rather, I am. It's fun to me, actually. But not when I attempt to cram formulas into a graphing calculator I just bought that ends up getting its memory wiped. Or when I deplete three yellow pads in quick succession. Or when I attempt to cram everything in the Physics subject test in two days because of how impossible it is to study in such a deluded environment.
I am not, at all, deserving of scores with how lightly I have been treating test prep. It's bordering on miraculous how I'm still persevering for an abundance of reaches with how little I seem to have been doing. I waltz in to tests only having prepared the week beforehand and lightly so on the weekends, but neglecting everything else. My life is a complete and utter haze, and I have no idea what has been going on between these standardized tests. They're marks of months and time for me, wake up calls. The next one is in exactly two weeks, where I take Physics and… Math II again? Literature? Depending on how I do with the scores I was supposed to see sixteen minutes ago. Physics is for the sole purpose of being able to apply to those insane dream schools that need a science score, which means MIT and only MIT, of course.
Holistic, right? This piece of me isn't that attractive. One of the things I wish I could have told myself sooner, or have been forced to do beforehand is to begin taking subject tests and standardized tests early so that the cost could be spread out over time and that I wouldn't be burning myself out in the blaze of college admissions through simultaneously mashing optics and harmonics formulas in my head while thinking about why Babson would want me in a wonderful, unequivocal assertion of my love for them through lyric and short supplements. Though I can spout everything I want about passion and what I have done in the past, something that I never realized would be the inadequacy of certain scores holding me back. Physics holding me back from the dreamy stupor of a school that I know I would be ripping myself apart (in all the good ways) in, or the disappointment and shame in sending my initial SAT take (rest in peace) to places that require all their scores.
Not that it's a complete dealbreaker, but it sure close is to. The process isn't pretty. Falling asleep for a total of twenty minutes and feeling like you're on the brink of collapse right after the sixth math question with fifty-four to go isn't the way to do it. Feeling lost and fear and anxiety refreshing and refreshing over and over again, tossing away and trading away the words that I could have offered these places because scores are barring me is one thing. I should have tried sooner, I should have tried harder — even months back. It pains me, but I have two weeks to go before the last tests that determine if I have a shot or not. You can bet that I'm making the most out of them, and that even if that admissions officer is going to just stand perplexed at that transcript; the only action that I can do after all the regret and mourning of a future (hypothetically) would be to not have tried. I am beyond a game of luck and the hours of sleep that could have changed everything — but at the same time, you can be assured that the same mistakes won't be repeated once more in two weeks time.
---
It's often kind of ridiculous how torn I am by the standards a seventeen-year old can abide by. Not that I'm using my age as a pass for anything, as I turned it around half a year ago, but it just hit me. Coming to me is that boundary where the things I do are no longer particularly impressive (past sixteen, it doesn't really seem to matter, doesn't it?) and where I'm expected to act like an adult. There are people out there driving metal machines of death that can't pass a calculus test — and you could argue that there's no correlation or requirement for one to be successful at one without having the other, but it's insane to think about.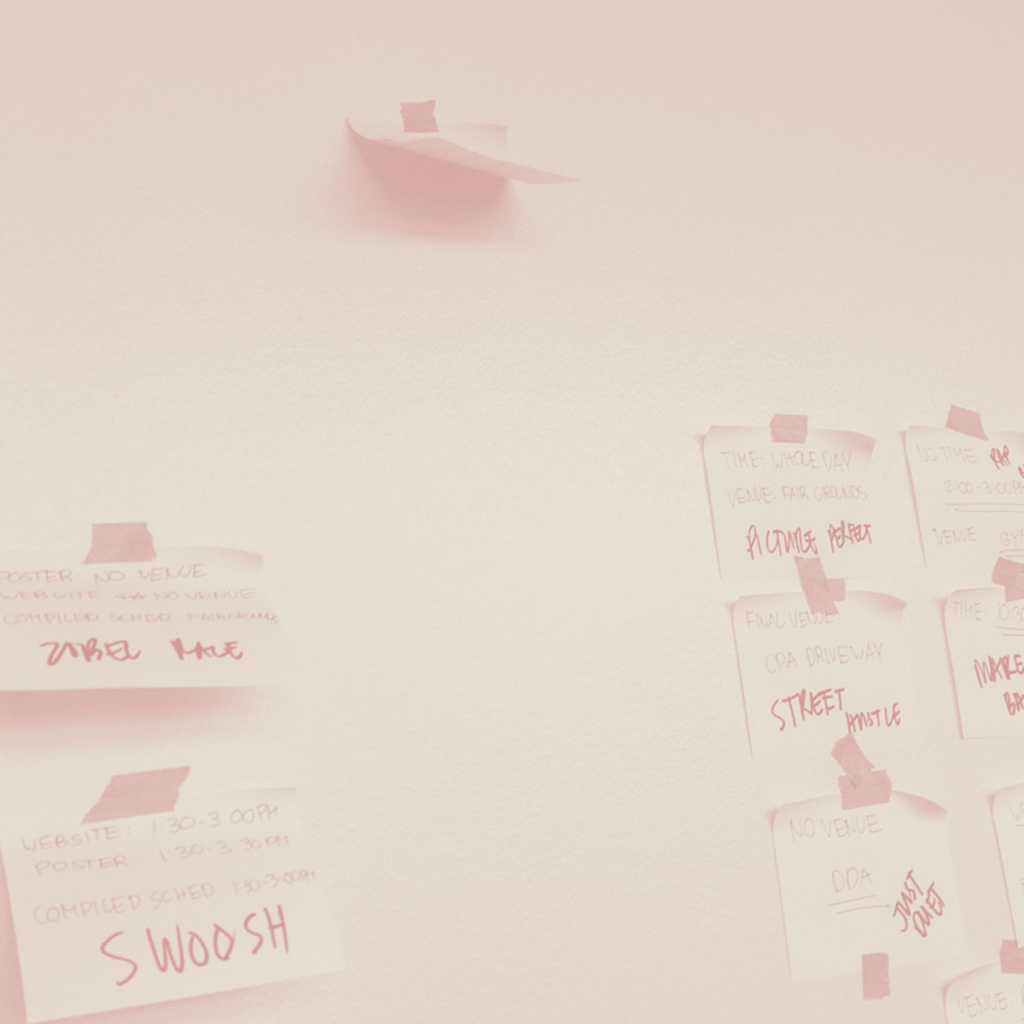 Expediting it all is probably the college admissions process. I stumble upon articles where residents in the United States dish out tens of thousands of dollars to turn themselves into a perfectly crafted machine — a mess of research, sports, music, activities, and connections to culminate in a two-minute reading that decides the rest of their future. It is terrifying enough to be consolidated in a sheet of paper, words that you give out highlighted and ranked, your scores over the past four years scoffed at, and to await judgement and see if you're even worth receiving an education. Here, a stupid ass high school student from the third-world expects that her life could mean anything more than a rejection when standing next to people who have either orchestrated their lives for it, or are just so naturally brilliant and genius, slathered with the blend of perfect opportunity and chance to make it.
Hating to admit it, I do stand with that bit of pretentious "better than you" mentality. Beneath it all, I think about the underlying fact that we're all something more. I wish for my story to make a difference. I wish for the world around me to succumb to my wishes at times, too, and believe in me; the me that I can present on paper and have strived to perfect over the last few months.
Whatever is happening, I think that I'm going somewhere, though. I emailed my MIT interviewer on a whim at 2AM. I'm writing essays, rethinking myself, and still wanting to do more beyond requirements and beyond dousing things over my CV. I do things because I believe in them, and perhaps they'll see that too — beyond test scores, lack of rigor, and strange inflation, there is a light that never goes out. Left in me to lie beneath "you have to show, don't just tell" and "ditch the generic topics" is everything that I am. There's not much I can do but hope they see that I have some vigor and unyielding fight, but so do so many other talented, hopeful seventeen-year olds out there. Let the game of luck and thousands of dollars go to something for a reason, hoping that one of those two-minute readers out of dozens sees that glint that I've been igniting for the past, hazy and insignificant seventeen years.