Reading Time:
< 1
minute
Are you afraid of someplace? Have you been dreaming of a place since you were a child? Where did you really grow up? Despite everything, where would you go?
I forgot to write about this when I made it over a year ago, but here's Round, a little experience in your browser about time, maps, and memory. It even plays a ripped Explosions in the Sky / Sufjan Stevens song.
Round is a collective memory. You are all the people before you.
It is better experienced with friends or strangers on the site with you, at the very same time. Ask the people around you to come and join.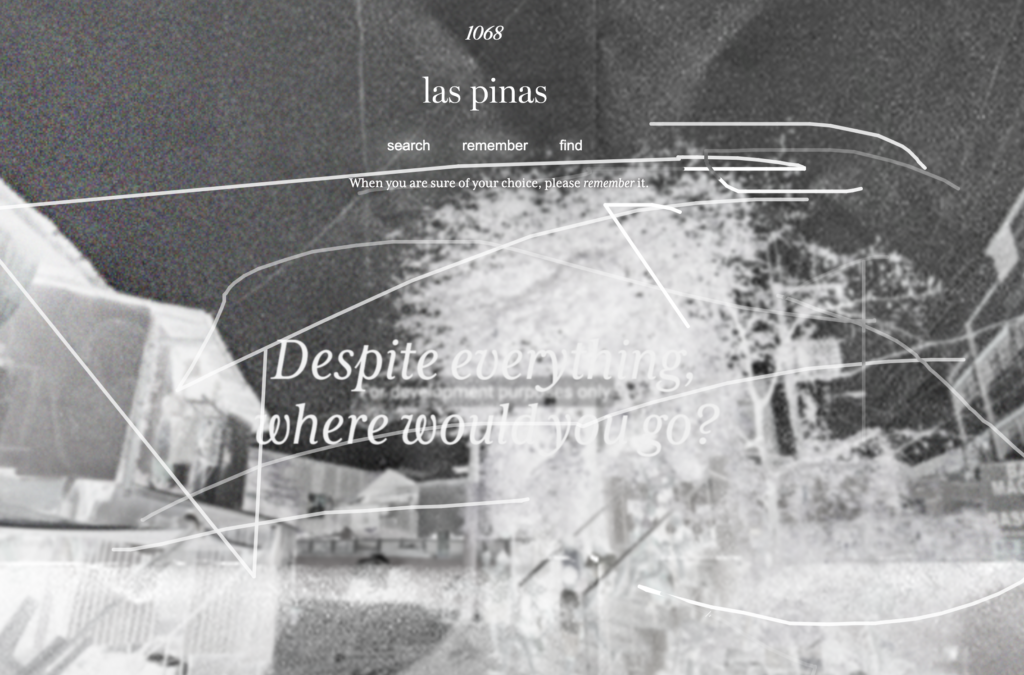 Round prompts you with some questions. Click in to give an answer, like writing a letter.
search relocates you to the location of your choosing (typed in the very top bar)
remember saves the text that you've shared about your place, plastering it on the screen.
find brings you to retrace someone else's footsteps, their location, words, and view placed on your screen.
Experienced together, Round traces your own memories, intermixed with that of the earth's. Every single spot on earth –– a lived memory.
Round was developed quickly for ART184 in Fall 2019. It's kind of broken. I hope to revisit it soon!
also, RIP GOOGLE MAPS API i miss when you were kind to us