Reading Time:
< 1
minute
hotemogirlfriend's schengen visa tour
internet ambient experiences in copenhagen, berlin, manila…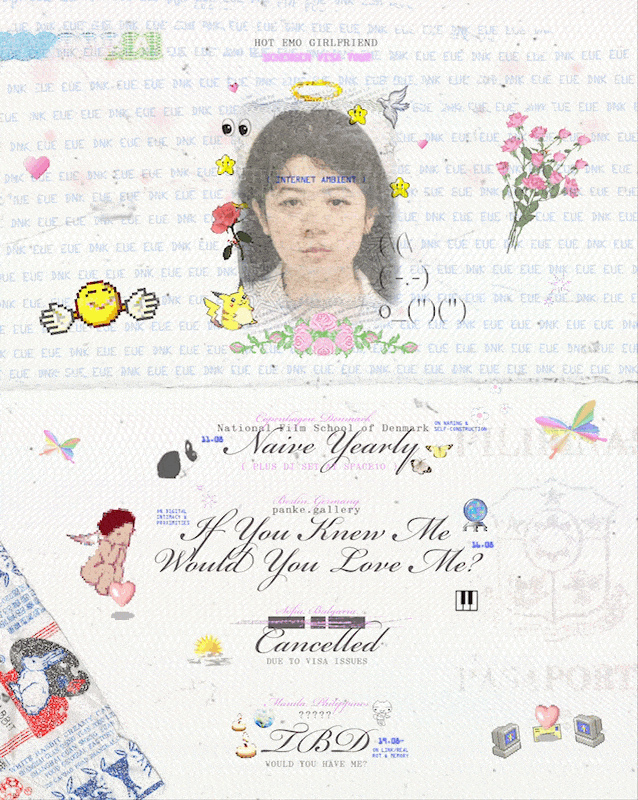 11.08 ♡ Naive Yearly
On naming, self-construction, and the web(site)
⤥ copenhagen at http://naiveyearly.com
+ DJ SET at space10 afterparty
(Thank you, Kristoffer!)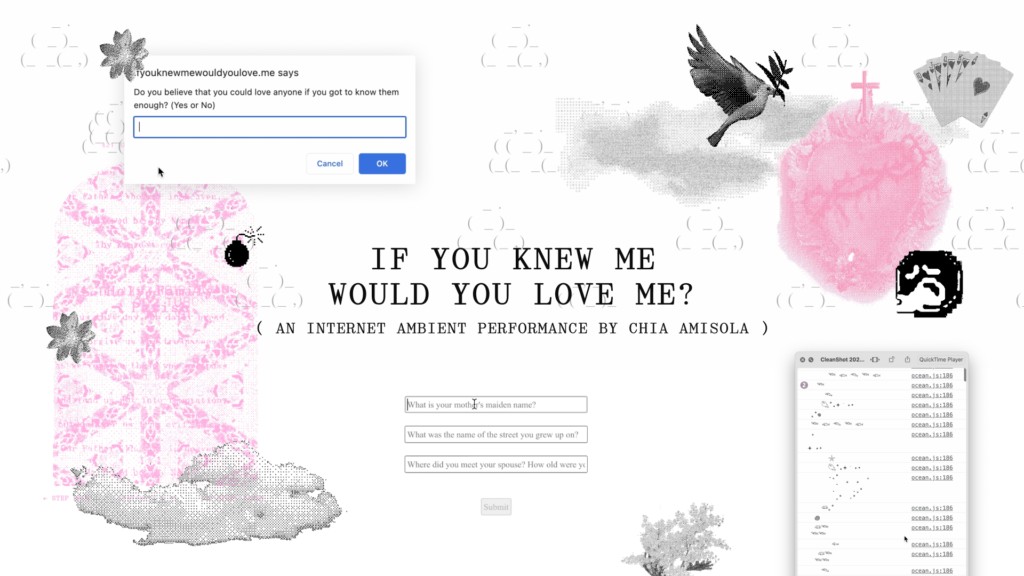 16.08 ♡ If You Knew Me Would You Love Me?
A performance of the browser, the browser as performance
⤥ berlin at http://panke.gallery/event/if-you-knew-me-would-you-love-me
(Thank you, Noemi & Sakrowski!)
After lots of grappling with Visa & immigration issues (and talks with incredibly kind, patient, and generous hosts who stood with me despite my "maybe, maybe not" travel situation), I'm happy to share that I'm going to be going on a brief trip to Europe, then home to Manila for the first time in nearly four years.
If you wish to broaden this two date tour poster i'm looking for more places to visit/perform/speak/teach at this Fall / for 2024, and I would love to organize things with friends → chia.design/perform ༘ ೀ⋆