Reading Time:
3
minutes
Accept there are no more happy stories I can tell at this point.
I've moved to San Francisco and there is now a roof over my head. The late afternoon sunlight falls so serenely on the walls here… blanketing it in color with softness I thought I would never see again. On the way to Pier 80 last weekend I watched my shadow rise and fall on the wall of a warehouse, I saw the sky so pink and helpless.

I'm resting against an enveloping warmth and this time only holding myself, and this time all I ever needed was to hold myself. When I cannot see the source of something, it might just be coming from me.

The sun colors the most mundane buildings in a most sacred way here.
But is anything here abandoned, truly?


To obscure tenderness and neediness is the weakest thing we can do. I owe all of myself and all my being to another, for others to support me (as much as I hate that I want this) and for all my life to support humanity. If no one holds me I can hold them. If no one holds onto this world I can press it together.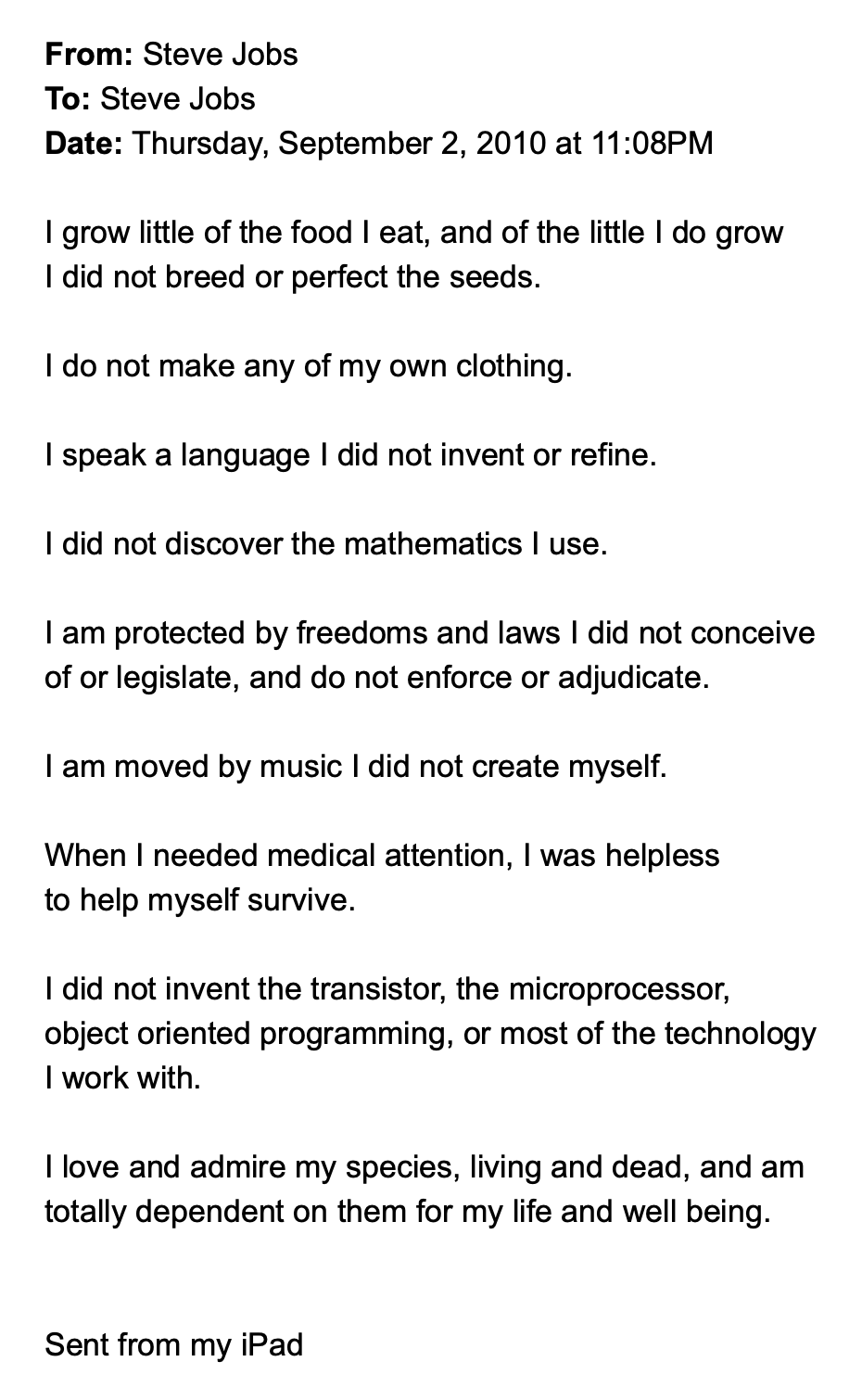 Looking at myself, I wish I had more good things to tell my friends. I always seem like I'm dying. Might as well…

For the next two weeks I'm engaging in the practice of drinking water to feel full.

At the end of the world, there was only me.

Thinking about many beautiful things that I want to make and follow-up on that I can't really do right now… people, places, experiences, things from my own hands—when I can't even take something from this body and put it out there I just end up withering. I sit at this desk to work for hours and I stand and my vision goes so white I almost black out.

When people build systems or structures to support more than themselves, to outlast themselves, to say: every brick you walk over I have tried to place, and every brick you might walk over next I directed them all; to say: I trust that this architecture be carried over by someone who might love you better; to say: I recognize all before that has brought us here from every tool that I lay down and every path you have chosen; to say: this is an extension of how I might carry you in this world. To say: this is a world I have loved for you, because I love you.

But is wording care and love this way too abstract and distant? In the way that the words seem empty and meaningless and you want to hear some more direct truths: I'll spend time with you, I'll do this with you this frequently. We like that more than I love you that has become an empty word. I for one, love empty promises. I love the ghosts of all the passing, and maybe even earnest, declarations of care that have never been followed through. I think every failure of humanity is poignant. I think what we haven't followed through speaks more to ourselves than what we've made. In a life of millions of possibilities, what you've abandoned gives more context to you than what you have gone through.

This year I am again spending December alone—which I've done since 2019…

I outlive so many things,
so many things are going to outlive me.

Resenting so many things again about this body, about this life I have chosen, about all that I do that does not give enough to the world that it exists in.

So can I make something of my own and live in it?